Mega Valve & Fittings Sdn Bhd
5, Jalan Sungai Rasau E32/E,
Taman Perindustrian Berjaya,
40150 Shah Alam,
Selangor, Malaysia.

+603-51315435
+603-55251956
EZ CLAMP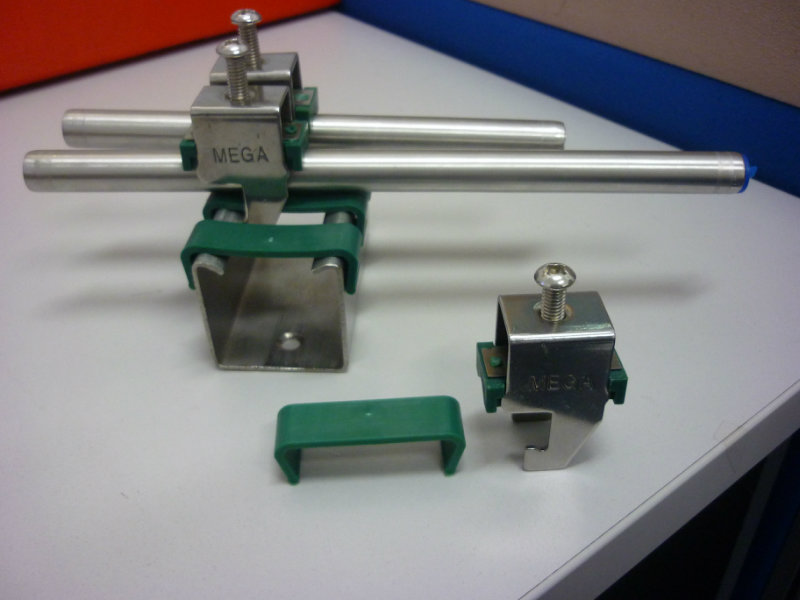 EZ CLAMP helps the installer/user to install the tubing as easy as 1, 2, 3. It greatly reduces the installation times and costs and hence increases the productivities.
EZ CLAMP is suitable to use for most of the specialty gas, and clean room installations.
EZ Clamp specification:
1) Body: SS304
2) Screw: SS304
3) Isolator: PVC Sleeve
4) Suitable for tube: 1/4'' to 5/8'' OD/ 6mm to 16mm OD
*Dealer wanted !!